---
Posts: 1177
Joined: 25 Aug 2004, 15:05
Location: Ljubljana, Šmartno pod Šmarno goro (otherway in the land of aircooled dreams and imagination)
Contact:
Let's bug together team
vam zahvaljuje što ste bili dio 20. susreta. Nadamo se, da ste se imali lijepo i da ste uživali.
Slike če biti na LBT stranici čim jih uspijemo sabrati
HVALA!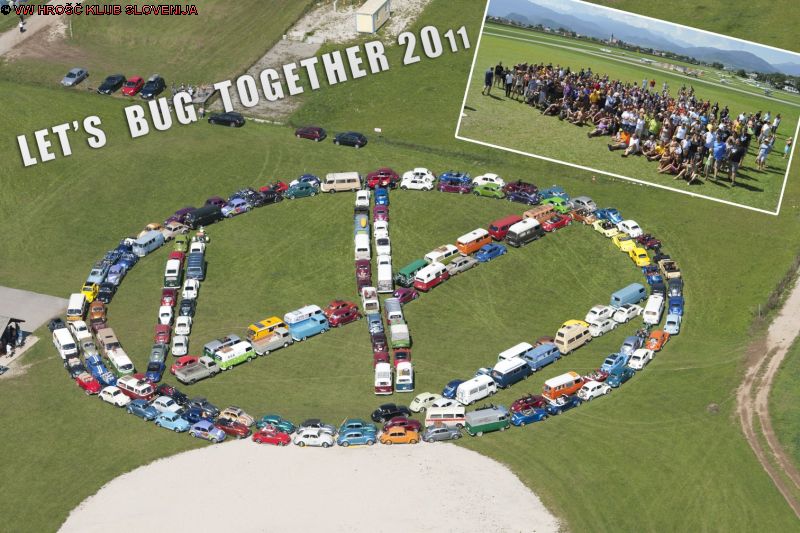 1960 T1 9-windows
1974 topless

MY BUG - MY TOY

Ovisnik od VW zračnohlađenih modelčića
---
Imate neke slike vezano uz kombajne ovdje:
http://vwkombiji.portbb.com/viewtopic.php?id=2474&p=3
nadam se da bude i od Buba kad bude vremena
I još jednom hvala za predstavu na Bledu, bilo je odlično
a slika iz zraka je na papirnatoj fotki toliko dobra, da nemreš vjerovati, prekrasna, oštra do bola
---
Lijep ogled vam želim
http://www.youtube.com/watch?v=qcM2RQyHq14
---
Ziga i Dea u razgledavanju skupljaju ideje za projekte kad budu imali 18.
http://www.youtube.com/watch?v=2Hb8fyfYyYo
Dea se definitivno zarazila s bubama. Jadno dijete ispusta zvukove kak je nasa buba ove godine zvucala s poderanim grijacima.
http://www.youtube.com/watch?v=_UbxySBJueA
budi_moja_micika.com
SK Očka Tujec ®
1400 GTI...погреши човек
---
Who is online
Users browsing this forum: No registered users and 4 guests